Beyond the rich aroma wafting through the air, the gentle hum of the espresso machines, and the humdrum of the conversations are these bold entrepreneurs who have woven independent cafés into the fabric of India's coffee landscape, blending their passions into each cup. From cozy community spaces to specialty roasteries, their vision and effort have transformed how people connect over coffee.  
Making good coffee is an essential part of running a cafe. A cup of coffee can make or break your café's reputation.  
It can be scary, especially knowing that the market for coffee shops is saturated, but the nature of the industry is such that there is always room for more. This article provides actionable tips that answer all the questions about how to operate a coffee shop, from crafting a business plan to training the staff.  
Step 1: Getting Started with a Business Plan 
The first step is developing a solid business plan. Consider these factors to help draft your plan: 
Research the coffee shop industry in your area to understand customer demographics and market trends. 

 

Calculate realistic startup expenses, covering equipment, inventory, renovations, and operational costs.

 

Define your unique value proposition – will you focus on speciality beans, whip up Instagram-worthy latte art, or strive for lightning-fast service?
A thoughtful business plan can help turn your coffee shop dream into reality. When crafting your plan, consider exploring potential pricing, menu offerings, target revenues, and estimated profitability. Building in some flexibility for unexpected costs is also important. It can help to seek advice from consultants who can iron out the details and make your journey smooth sailing. Kaapi Machines offers an end-to-end consultation right from the business plan to barista training.  
Step 2: Choosing the Right Location 
Picking the perfect spot for your coffee shop is key. Seek out areas with vibrant foot traffic and easy accessibility and explore neighborhoods where people hangout, as the right location can significantly impact your business. Create a warm and inviting atmosphere to make customers feel at home, encouraging them to stay just a little bit longer. Any space, when curated thoughtfully, can feel like home.  
Step 3: Outfitting your Coffee Bar 
When you're starting a coffee shop, investing in quality coffee equipment is crucial, though it's tempting to cut costs with budget machines, it may not withstand daily use. Budget machines may be cheaper upfront but can falter under daily use. Investing in durable, high-end equipment saves money in the long run, improves drink quality, and helps baristas work efficiently to better serve customers.  
Make the coffee counter the star of your café by investing in quality equipment. Prioritize investing in a high-end, durable espresso machine because consistency and temperature control should drive your decision-making process. Look for one with adjustable settings and dual boilers, as these features are essential for achieving flawless espresso extraction. Moreover, don't cut corners when it comes to selecting a premium grinder because this crucial piece of equipment ensures the right grinding texture, preventing issues like scorching and uneven extraction, which can ruin the flavour of your coffee. Together, your espresso machine and grinder should be durable, high-performing centerpieces that enable baristas to skillfully prepare each drink.  
Buying quality tools are worth the investment for their reliability, drink quality, and efficiency in delighting customers cup after cup. Make your coffee counter shine with equipment your baristas will be proud to use.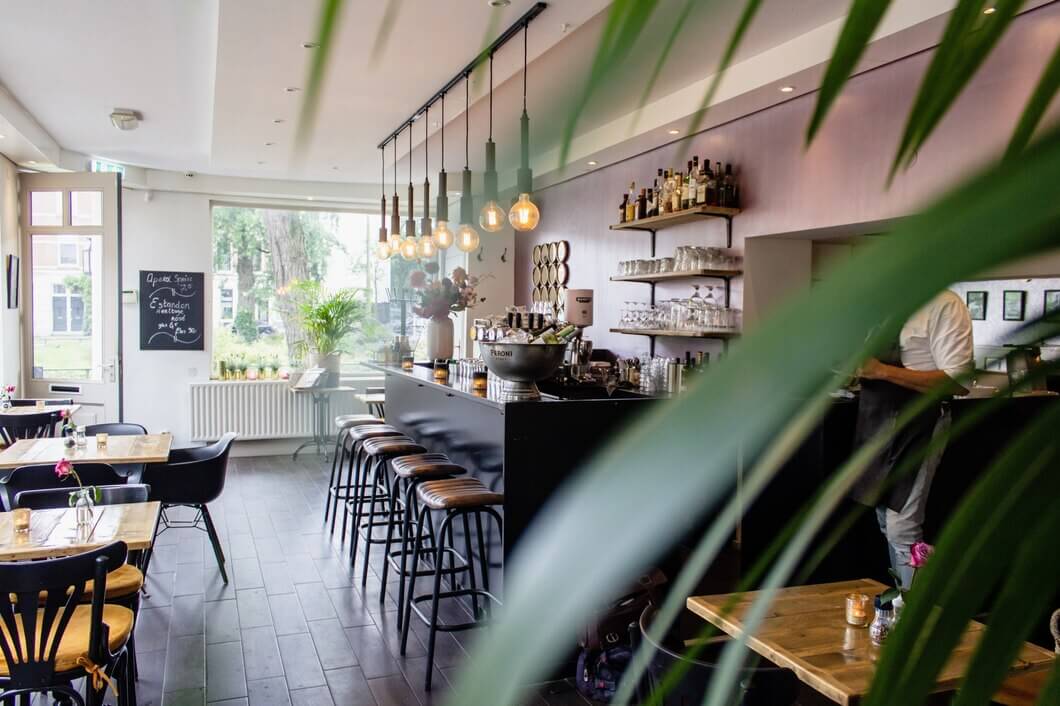 Step 4: Getting the right permissions 
To open a coffee shop in India, you'll need some important licenses. The exact licenses needed will depend on where you are and what your cafe offers. Check with your local officials to make sure you get all the right permits as that would mean your coffee shop will be legal and ready for business!  
These are some basic licenses you should consider: 
FSSAI food license

 

Local business license

 

Health/trade license (in some areas)

 

Shop & Establishment registration

 

Fire safety license

 

Signage license (for displays/ads)

 

Music & entertainment license (for live performances)

 

Gumasta license (to hire staff in some states)

 

Environmental consent (for pollution control)
Step 5: Training your Staff 
The staff is the face of your cafe. Apply a common filter to your hiring process and only choose those who have a genuine passion for coffee and hospitality.   
This is one place you can't skimp on. A sign of a good cafe is the people running it. Ensure that you thoroughly train employees on brewing techniques, taking orders, and providing excellent service and consistently schedule ongoing training to expand barista skills and refresh customer service practices. A knowledgeable, cohesive staff can elevate your coffee shop's atmosphere and loyalty.  
Kaapi Machine helps with the training of your baristas, ensuring they learn how workflow management works in cafes.   
Step 6: Getting it out there: Branding and Marketing  
An impactful branding and marketing strategy is not only essential for connecting with customers and establishing your coffee shop's unique identity but also crucial for understanding how to start a coffee shop business successfully. It has the potential to give it a distinctive character.  
To kick things off, delve into thorough research to understand your target audience and local competitors, identifying gaps and openings for your brand. Use this to create a positioning, and a tagline and vigorously use it across all your social media platforms and even your menu, staff uniforms, and coasters!  
All Things Considered, 
If you're opening a coffee shop without experience, don't sweat it. Success is brewed from passion and skill. You can start by learning about what sets good coffee apart and constantly improve your game in the industry. More than expertise, you need the drive to put your heart and soul into your café. The commitment to go the extra mile when things get turbulent is what makes something remarkable.  
Experience alone doesn't cut it. To brew up magic, you need the right ingredients – a helping of courage, a dash of creativity, a spoonful of help. Kaapi Machines strives to be your partner in the coffee business to get you up and running from the ground up. We're happy to help!